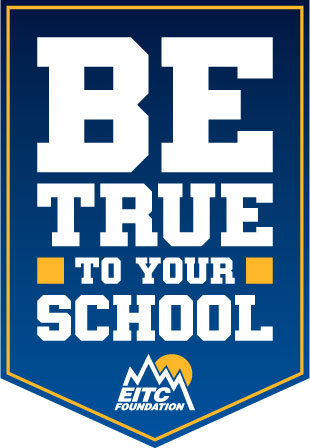 If you have graduated with a certification or degree from Eastern Idaho Technical College, you are eliglble to register as an EITC Alumni!
Keep up with current information on our EITC Alumni Facebook Page.
 There are many benefits to registering as an Alumni including:
Invitations to special events
Opportunity for free tickets to local events
Alumni Appreciation Events
Monthly newsletter
Volunteer positions to give back to the school
*If you require information such as transcripts, copy of diploma or EITC specific information please contact (208) 524-3000.
Please fill out this form to register!
Welcome to the EITC Foundation, since 1992, the Eastern Idaho Technical College Foundation has supported Eastern Idaho Technical College's efforts to develop our community through learning. Investing in Eastern Idaho Technical College through the EITC Foundation benefits all of us, transforming the lives of individuals and creating a better-prepared workforce that fuels a healthy economy.
As you explore our website we hope you find ways to get involved in supporting the learning the institution that has a significant impact on our community. Be a part of making a difference. Get involved with the EITC Foundation! It is about our future.
SUPPORT LOCAL PEOPLE, LOCAL JOBS AND THE LOCAL ECONOMY:
Do Something
Truly remarkable to make a quality, affordable college education accessible to all.
Change a Life
For the better. Changing lives through scholarship…priceless.
Have an Impact
On the future that reaches from the classroom to the community.
The EITC foundation is separately incorporated 501 (c) (3) organization and the officially designated means of making private contributions to the college. View our most recent audited financial statements here.