The College of Eastern Idaho Foundation Board of Directors represents a diverse group of individuals who dedicate their time and resources in service to the Foundation for the benefit ofCollege of Eastern Idaho. This group of volunteers invests in changing the lives of people attending the college. The impact of the investment made by this collective group is tremendous. When we think of our personal investments we often think of stocks, bonds, interest and dividends. Investing in the CEI Foundation scholarship program is a unique investment. It is an investment in people, in partnerships and in our local community.
The scholarships received by students represent the investments of hundreds of local individuals, businesses and organizations. These scholarships represent investments in people. The dividends of the scholarship program are significant. The investment's return may be a better career with better pay, a better life for a family raising children, or a dream fulfilled. The value of education has dividends for a lifetime. Thank you to all of our contributors and congratulations to our CEI students.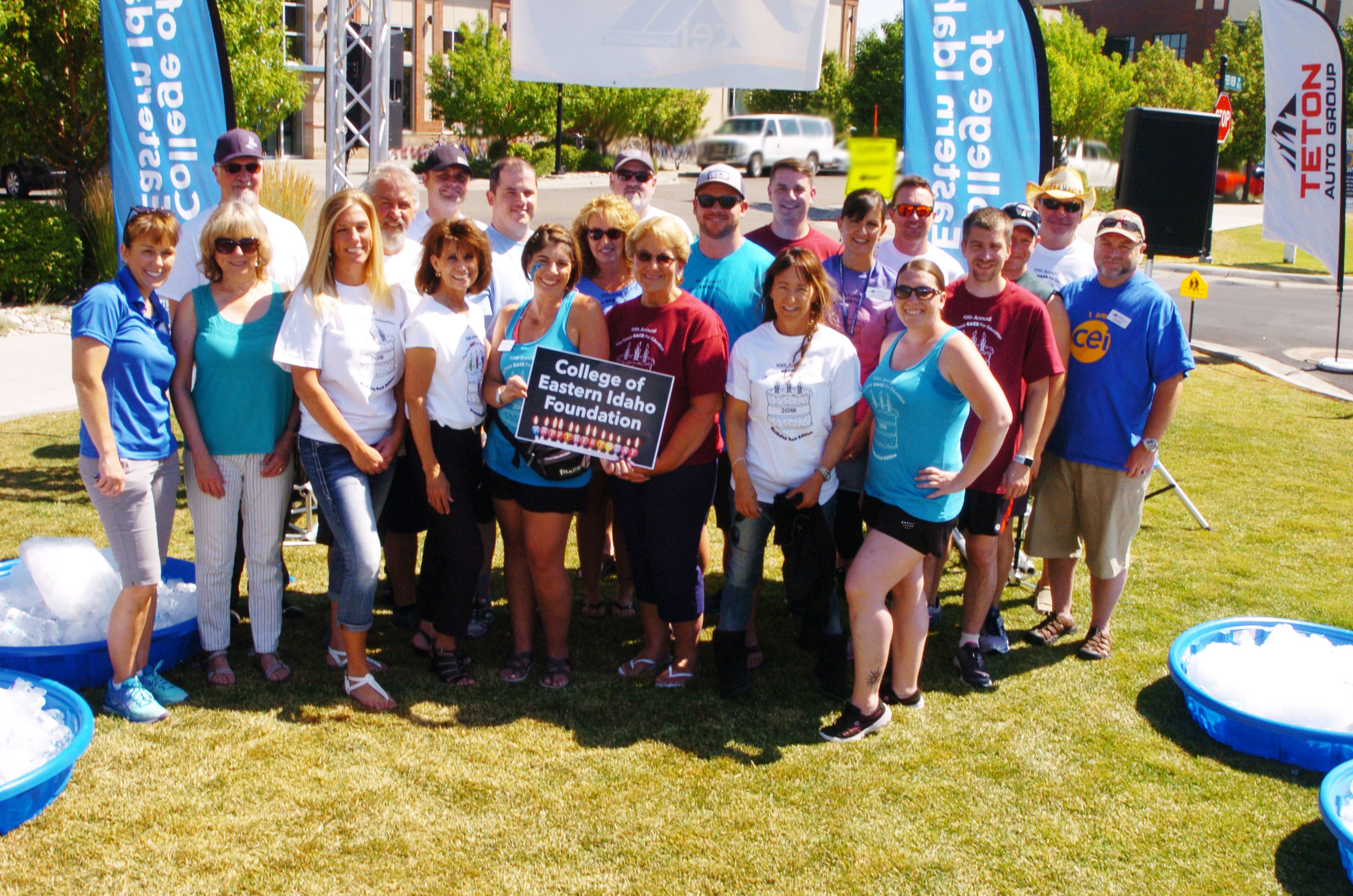 Deborah Moretto, Board Chair
US Bank
Kristine Staten, Vice Chair
Title One
Doug Benson, Past Board Chair
Bank of Idaho
Bobbe Crapo, Finance Chair
Retired
Becky Holzemer
Citizens Community Bank/Glacier Bank
Daren Long
REMAX All-In Realtors
James Bitrick
Bechtel Marine Propulsion Corporation – NRF
Perry Bubgee, Treasurer
Sleep Inn & Suites/TownPump
Scott Eskelson
Martin & Eskelson Attorneys
Cody Fresh
Platinum Construction
Tracy Ghor
Cargill
DeLyn Hendricks
Valued Merchant Services
Tyson Daniels
Grease Monkey
Carlo Melbihess
Idaho National Laboratory
Renae Oswald
Nuclear Care Partners
Pamela Rich
Eastern Idaho Public Health
Richard Swenson
Retired
Teri TeNgaio
Intermountain Gas Company
Welcome to the CEI Foundation, since 1992, the College of Eastern Idaho Foundation has supported College of Eastern Idaho's efforts to develop our community through learning. Investing in College of Eastern Idaho through the CEI Foundation benefits all of us, transforming the lives of individuals and creating a better-prepared workforce that fuels a healthy economy.
As you explore our website we hope you find ways to get involved in supporting the learning the institution that has a significant impact on our community. Be a part of making a difference. Get involved with the CEI Foundation! It is about our future.
SUPPORT LOCAL PEOPLE, LOCAL JOBS AND THE LOCAL ECONOMY:
Do Something
Truly remarkable to make a quality, affordable college education accessible to all.
Change a Life
For the better. Changing lives through scholarship…priceless.
Have an Impact
On the future that reaches from the classroom to the community.
The CEI Foundation is separately incorporated 501 (c) (3) organization and the officially designated means of making private contributions to the college. View our most recent audited financial statements here.