message from the executive director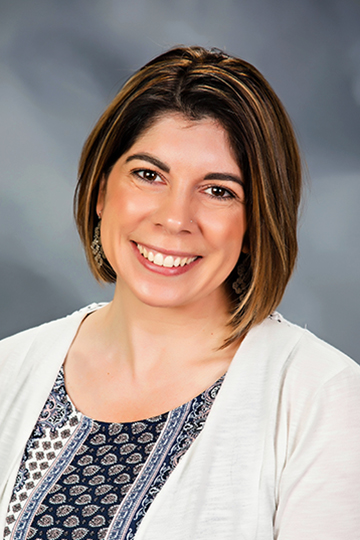 College of Eastern Idaho (CEI) is moving into its second year as your community college with increased student enrollment, a variety of general education offerings, and new technical degree opportunities. Start here, stay close and save big! At CEI we offer a place for students to start their educational journey, while staying close to home and saving big dollars. Our focus at CEI is to remain student-centered and to help our students connect with resources for a successful outcome of a certificate, degree, or transfer to continue on their educational journey.
CEI Foundation exists to serve our students by providing scholarship opportunities through your support. Your gift is extremely important because it offers immediate resources directed to current scholarship needs and opportunities to remove financial barriers many CEI students encounter. Your support of CEI students contributes to their successful collegiate experience and leads students to graduation.
The Foundation Board of Directors thank you for your generous partnership and continued support. If you desire, you may specify your gift to a particular designation such as our annual fund for scholarships, to support a program specific scholarship, or to our endowment fund – wherever you choose. Please consider the gift of education today. Your donation is helping to provide opportunities for an educated workforce. We would love to partner with you to change a life through scholarship. Call us today (208) 535-5398 or e-mail natalie.hebard@cei.edu for more information.
Sincerely,
Natalie J. Hebard, Executive Director
College of Eastern Idaho Foundation
Welcome to the CEI Foundation, since 1992, the College of Eastern Idaho Foundation has supported College of Eastern Idaho's efforts to develop our community through learning. Investing in College of Eastern Idaho through the CEI Foundation benefits all of us, transforming the lives of individuals and creating a better-prepared workforce that fuels a healthy economy.
As you explore our website we hope you find ways to get involved in supporting the learning the institution that has a significant impact on our community. Be a part of making a difference. Get involved with the CEI Foundation! It is about our future.
SUPPORT LOCAL PEOPLE, LOCAL JOBS AND THE LOCAL ECONOMY:
Do Something
Truly remarkable to make a quality, affordable college education accessible to all.
Change a Life
For the better. Changing lives through scholarship…priceless.
Have an Impact
On the future that reaches from the classroom to the community.
The CEI Foundation is separately incorporated 501 (c) (3) organization and the officially designated means of making private contributions to the college. View our most recent audited financial statements here.