message from the executive director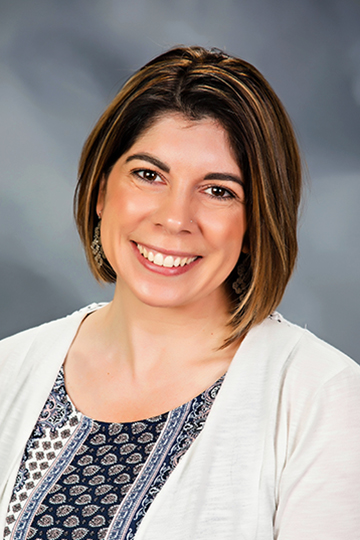 This year has been an unbelievable year of achievements starting with the conversion from Eastern Idaho Technical College to the newly formed College of Eastern Idaho. The College of Eastern Idaho Foundation is so excited about the new community partnerships and the additional students we can assist. The most frequent question I hear lately is, "How does this transition impact the Foundation?" To be honest it just means we need to keep doing what we are doing, building relationships and spreading the awareness in our community of how the Foundation removes financial barriers. The relationships translate into scholarships as well as campus funding support. These relationships lead to internships and employment opportunities for our graduates. The foundation will continue to propel forward leaning into our mission by developing positive community relationships, providing scholarship opportunities and supporting college initiatives.
During the academic year 2017-2018 our community helped sponsor over 200 students with nearly $210,000 in scholarships. The Foundation is so grateful to the many individuals, civic organizations, small and large businesses that choose to give to the CEI Foundation. We know how important it is for contributors that their donation is supporting local causes. You are supporting a student who wants nothing more than to improve their life, their future and be a part of this community. Our community college will remain affordable, accessible and helpful by providing ample opportunity to all students who choose CEI.
The most rewarding part of working with contributors towards scholarships is seeing the outcome and most importantly the smile on the face of an accomplished graduate. Our office reminds the scholarship recipients that they have a support system, their scholarship sponsor believes in them even though they may not even know who they are. Thank you to each of you, who may have donated at a fundraiser, sponsored a scholarship and/or established an endowment.
On behalf of the CEI Foundation Board of Directors we are appreciative of your belief in education and being a part of the change across our community. If you are interested in learning more about our foundation please feel free to contact our office. We would love the chance to work with your family, business or civic organization to sponsor an annual scholarship supporting CEI students. Call me today (208) 535-5398 or e-mail natalie.hebard@cei.edu for more information.
Sincerely,
Natalie J. Hebard, Executive Director
College of Eastern Idaho Foundation
Welcome to the CEI Foundation, since 1992, the College of Eastern Idaho Foundation has supported College of Eastern Idaho's efforts to develop our community through learning. Investing in College of Eastern Idaho through the CEI Foundation benefits all of us, transforming the lives of individuals and creating a better-prepared workforce that fuels a healthy economy.
As you explore our website we hope you find ways to get involved in supporting the learning the institution that has a significant impact on our community. Be a part of making a difference. Get involved with the CEI Foundation! It is about our future.
SUPPORT LOCAL PEOPLE, LOCAL JOBS AND THE LOCAL ECONOMY:
Do Something
Truly remarkable to make a quality, affordable college education accessible to all.
Change a Life
For the better. Changing lives through scholarship…priceless.
Have an Impact
On the future that reaches from the classroom to the community.
The CEI Foundation is separately incorporated 501 (c) (3) organization and the officially designated means of making private contributions to the college. View our most recent audited financial statements here.