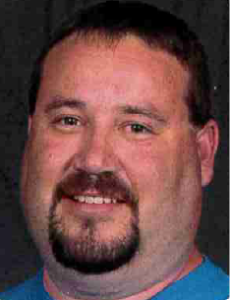 After the 2008 market crash, Wes Fife was forced to close his construction business and move to North Dakota to support his family. After his daughter, Izibele, was born in 2011, Wes had a desire to work closer to home so that he could contribute to raising his child. After exploring several options, Wes decided to pursue a career in the Nursing field at the College of Eastern Idaho (then EITC) and started the RN nursing program in the Summer of 2015.
Wes chose the nursing program because of his interest in human anatomy. He knew that the nursing industry was lacking the number of nurses for the demand, and felt he could find a specialty that would satisfy his desire for a fast-paced work environment. Wes has aspirations to be employed either in the emergency room or operating room when he graduates from the program in May 2019.
While attending CEI, Wes has chosen to make the most out of his college experience. Currently the Vice President of CEI's Student Senate, Wes encourages other students to become involved on campus and participate in college activities. "The students and faculty of CEI are amazing," says Wes. "Everyone is very supportive and wants to see you succeed. The teachers are warm and eager to help you reach your educational goals. Getting involved on campus has enhanced my college experience and cemented some of the relationships I have formed with classmates, staff, and faculty."
During his time at CEI, Wes has received several scholarship awards for academics from the Foundation. "The scholarships I received have immensely helped the financial burden pursuing a degree would have put on my family," Wes stated.
Meeting the donors that sponsored his scholarships inspired Wes to give back to the campus that helped change his life. "As soon as I am able, I want to donate to the Foundation and pay it forward to another student who may be struggling." He encourages others who have received scholarships to do the same.
Wes encourages others that are thinking about going back to college to highly consider CEI. The close location, inexpensive tuition, and resources available eliminate most hurdles students face when deciding to further their education. Because of the opportunities Wes obtained at CEI, he now possesses the skills and confidence to take his career to the next level, and pursue his Bachelors of Nursing.